December 10th, 2012–San Diego, CA
10.42am
Lord, Here I am.
Another day on the Calendar has arrived.
Psalm 121:
" I lift my eyes up to the mountains
From where shall my help come?
  My help comes from the Lord…"
The reality of Death
The reality of existence
ceasing.
Never to have presence
on earth again.
Yes eternal celebration
and worship in the Presence
of the Almighty King.
But for those left behind
it feels like a void.
like a hole.
pain.
A piece missing.
May I not try to fill
with anything.
May I let the hole
be what it is,
at least for now.
Love truly is the only thing
that can fill this hole.
This space that once was full
with messy human love,
full of failings and
falling shorts.
I do wish we had TIME.
I wish we had done that trip to
ALASKA like we dreamt of.
Don't worry dad, I will make it up there
and take a piece of you with me.
Yet the hole…
A wise man told me not long ago:
"the pain never goes away…"
Sadly a few weeks after that conversation,
we lost that great man as well.
PAIN is not something to run from or avoid.
It is not something to push down and hide.
It is something to acknowledge and face.
It is a reality to embrace.
If it is pushed down or shrugged off,
it only strengthens until it overtakes.
I say; face the PAIN for what it is….
a pathway to JOY.
I miss you pops.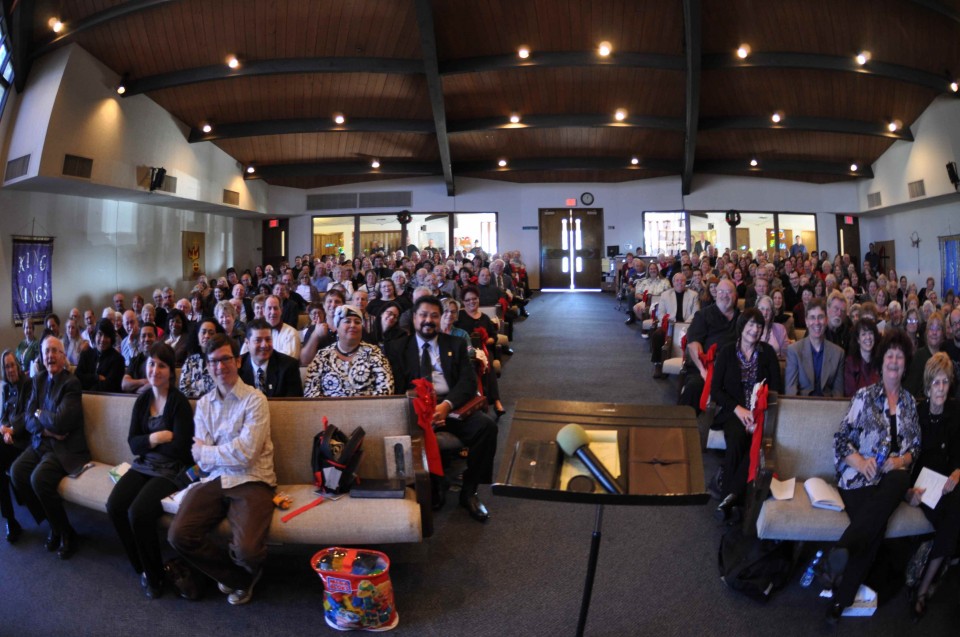 the approximate 250 people that came out for my dads memorial service last year….I honestly have never seen those pews so full.