I will run the race
I will count the cost
I will LET GO
TRUSTING the ONE who bore it ALL.
CROSS
PAIN
DEATH
My understanding still lacking
Yet my FAITH only increasing.
Passover Lamb
Blood shed
Will it ever stop?
Wars & rumors of wars.
Hell on earth…
Even in suburbia
Bound in chains.
FREEDOM!!!
This I long for.
This I see.
Beyond today.
Beyond tomorrow.
Beyond me.
Yet it is only the PRESENT we have.
TODAY.
For tomorrow will surely pass away.
Yet so often we run from the now
HOPING
WISHING
for a better tomorrow.
Well I say tomorrow is today!
YES, tomorrow begins right now
WAKE UP
GAZE UP
Remember and Respond.
The KINGDOM is here.
Even the sinner on the cross next to my LORD.
Even he was granted EVERLASTING PEACE.
So wait not "saint" or "sinner"
(however you perceive yourself to be)
THE KINGDOM IS NEAR
Arise & take hold
The gift is FREE
Yet the choice is to RECEIVE.
Such great power He gives us.
Such great power HE gives YOU.
The way of the CROSS will change everything
….but it is not for the faint at heart.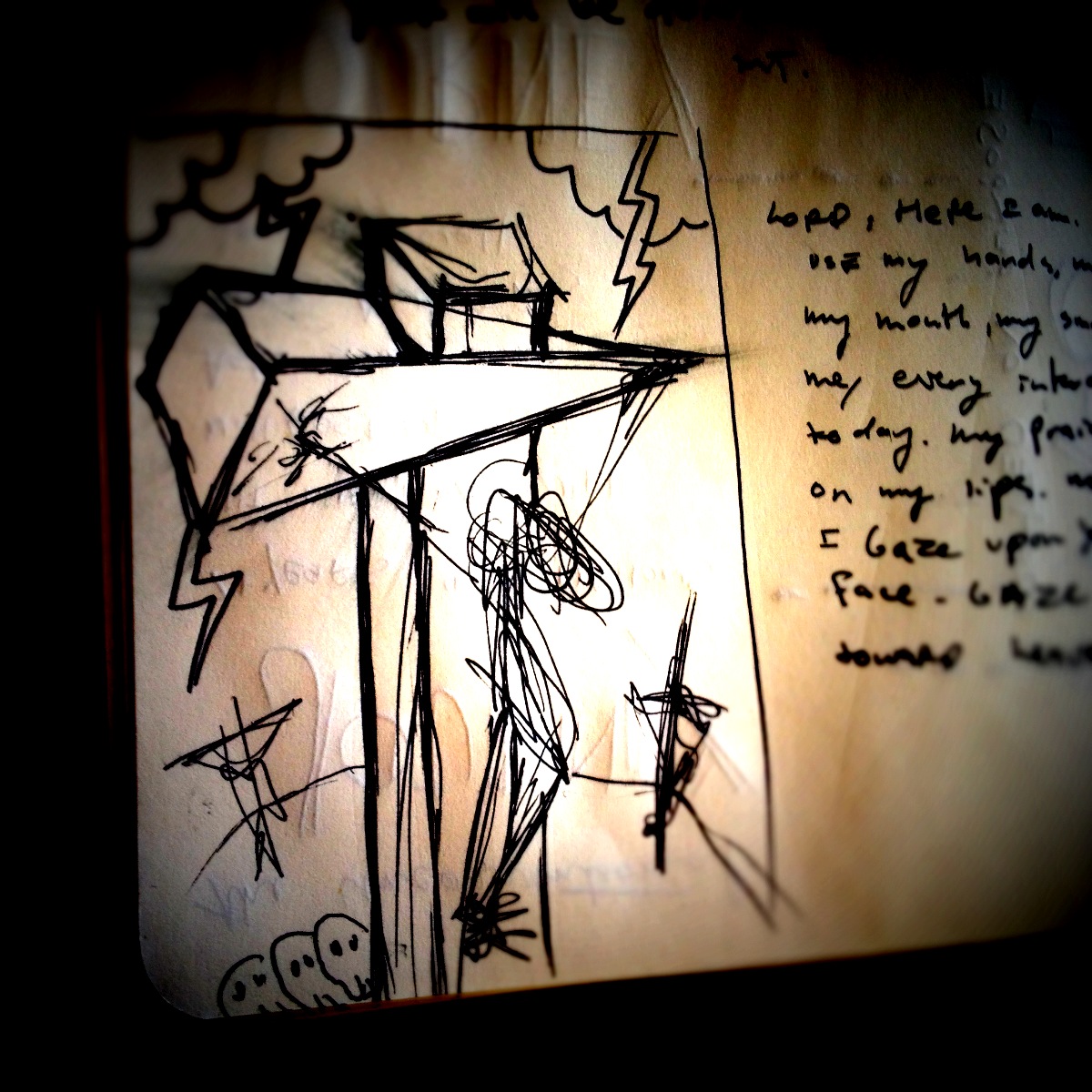 original journal doodles by Will Rosenberg (willrosenbergART.com)