11:19pm September 14, 2011  — Lights out in Harrisburg Penn.
PEACE.  In the midst of every storm.
Our lives revolve around weather.
Growing up in Southern California,
the only weather I really cared about
was the surf report.
Yet most places have seasons.
Changes that take place.
Cycles we cannot control.
Storms that rage for a moment, then pass,
leaving distraction and in this current situation;
NO POWER.
No power means no TV.
No lights,                                                                                                                                                                                                                  No a lot of things.
But usually in the 'west' this is merely an inconvenience,                                                                                                                       where the biggest loss may be the milk in the fridge.
I like a simplified life.  It forces you to slow down.  In my own struggle for value, worth and identity I can often get caught up in the 'rush' of life.  We sometimes find ourselves in a hurry.  Rustling and running to the next thing.  Especially when you get out on the busy roads, or the sidewalks here in my current location of New York City; you turn into attack mode!  Man on a mission, with a destination!….or maybe it is just me.
Lately when I find myself rushing, stressing and not at PEACE — I STOP.  Evaluate my 'mindset' and ask why am I rushing?!  Usually I am the one setting the time frame and the time expectations.  And if I was trying to meet someone usually it is not that urgent.  All I need to do is RELAX and give myself more time for the current task.  I would much rather get less things done and be nicer to the people I interact with than be super 'accomplished'.  Whats the meaning of life anyway?!  (Ecclesiastes 9-12)
Maybe I am alone in my struggles with TIME, VALUE, SELF-WORTH, and PEACE.  Maybe I just think about these things when the power goes out do to a lovely LIGHTNING STORM (see photo above-yes I took it).
So I say let the lights go out and give me a pen and a candle.
Let me dream of being an 'ancient' writer,
working into the wee hours of night by candle light.
And let nothing steal MY PEACE.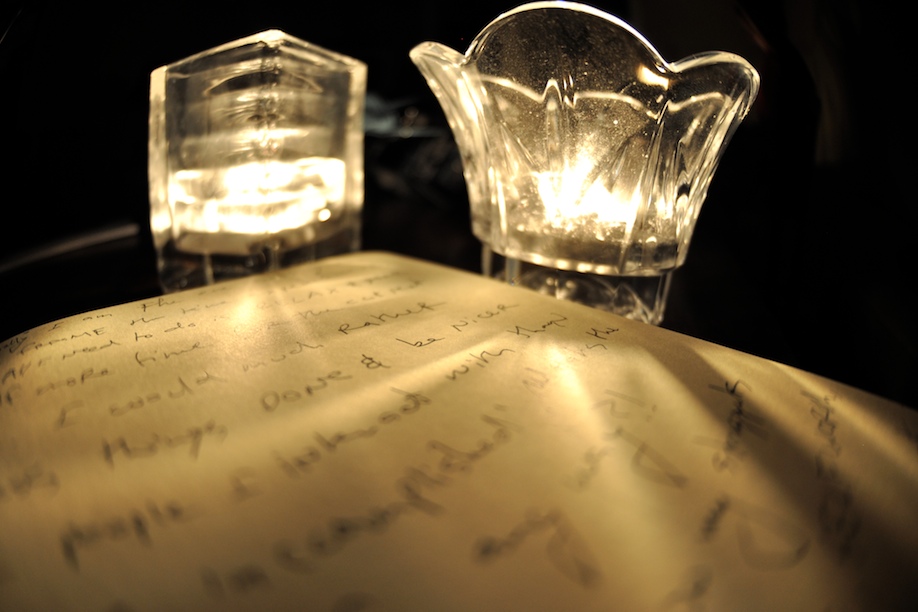 This was my second power outage within the same week, on opposite sides of the United States of America.  Last week it was the great San Diego power serge & this time a simple storm.  I do enjoy spontaneity & this was completely out of my control!