Do you ever have something happen that you can not explain?  No reasoning away?  Like getting in a wreck on a rainy Sunday morning on the way to church.  Rain coming down, cars slowing and without any time to realize it you are spinning in circles down the freeway at approximately 60 mph.  Coming to rest after hitting 2 cars that for some similar reason are already parked in the center divide…. the airbag had gone off, miraculously I hit no other cars in motion, that I am aware of, and as the smoke from the airbag is steaming I realize; 1. that just happened &  2. I am ok, I think.  Scrambling for my phone I call my mom and then 911.  I do not yet want to get out of the car because of the rain.  But shortly after I do, crawling to the back seat to exit out the rear driver side door.  My parents 1990 BMW is totaled… but I am ok.  Shaken I can not think about that now.  What to do?  Everyone is ok.  There was an old Asian couple in one of the cars that I must have hit.  But I think they were ok.  The CHP officer showed up and did his thing.  There where a few cars parked on the other side of the freeway as well.  I think that there must have been a few mishaps at this current location on the freeway heading north.  Maybe a low spot where the water was the perfect dept to cause a few of us to hydroplane.
My day (the day before yesterday) was turned upside down.  I felt like celebrating the victories of the 2 nights before where I was able to share about my journeys around the world and back again.  I felt like enjoying a "day off" after spending so much energy sharing.  Yet I find myself on the center divide, happy to be alive.  I know that it is not yet my time to go, but man life is precious.  For the policemen and the firemen that showed up it is business as normal.  Glad everyone seems to be ok and time to clear the mess.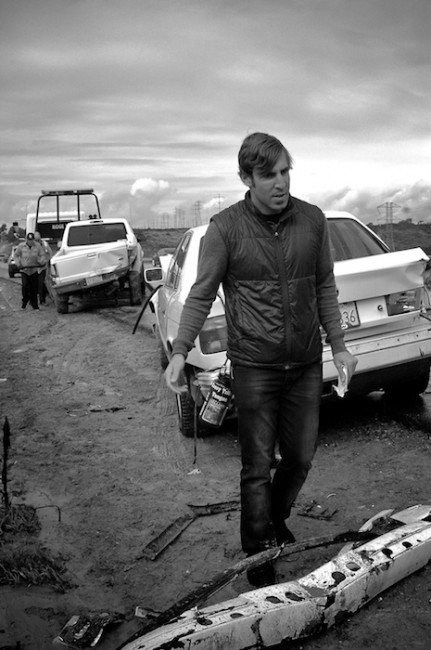 Frustrated and uncertain life simply goes on. It has been a couple days now and on one level it is like this never happened.  I mean life goes on.  You cannot dwell on the past and in reality this stuff happens eveyday.
I do not know what I am suppose to take from this weekend. Maybe simply to slow down in the rain.  I am not sure but I sure am happy to be alive and mostly well.  God is good and I know that he protects me.
So drive safe and do not take your days for granted.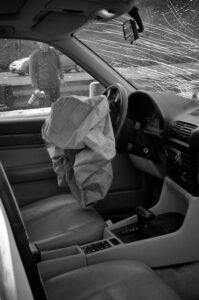 PIC: the deployed airbag              PIC:  a moment caught by my fathers lens